Landscaping, Resin Driveways and Paving In Newark.
Our Location
118 Middleton Rd, NG24 2DN

Patio's And Paths
Want to entertain guest outside you need a well presented patio!
Here at L.R.I we will repair existing patio's and Path's replace old and worn patios and paths or design new patio's and Path's.
All replaced and new patio's and Path's will be laid to the correct legal legislation
Finish level being at least 150mm below the damp course
All drainage to be piped in to a soak away
And were ever possible trying to avoid laying over existing services as if they ever need repair the patio will need to be taken up.
When considering having new a patio and pathways please take into account what materials your wanting as this will be the biggest factor in the price. We supply and fit various different slabs,blocks and flagstone.
Concrete Slabs
Block Pavers
Limestone
Porcelain Set
Concrete slabs are the cheapest option but do come with basic looks and no warranty but are idea for shed bases small patios and paths.
Were as the Indian flag stone that's been sawn and calibrated which is a popular choice at the moment which also comes in a variety of colours to match your home and surroundings it will come with a warranty as it's a top grade natural stone the quality speaks for it self but also depends on your budget.

We offer a wide range of fencing from
Complete Wooden Fencing
Concrete Post & Gravel Boards
Bespoke Raw Iron Fencing
Wire Fencing
Commercial Fencing
Palisade
Welded Mesh
Solid Galvanised Panels
Harris Fencing
Gates from:
Bespoke heavy duty wooden gates
Bespoke Raw Iron Gates
Standard Pre-made Gates

We can landscape your garden to maximize the use of all the area's from gardens on hills to gardens with two different levels.
If your looking for low maintenance such as:
Artificial Grass
Gravel
Pavers
Quality Turf
Bushes / Shrubs
Flower Beds
Trees
Water Features
Ponds
We can design and create the garden you dream of.

Trees and bushes make up a big part of you garden character it may only mean they need pruning and shaping not completely removing shaped and pruning trees and bushes look great but awful if there over grown and out of control a day or two with L.R.I shaping and pruning you tree's and bushes will be the difference between ugly and over grown to perfectly pruned and being a big part of your garden Landscape once again.
Tree removal. We do offer a tree and stump removal service were we will remove the complete tree and roots were possible we will remove all waste and recycle it were it will be used for bark chippings or go for compost.
Stump Grinding. Where it's not possible to remove the roots for example being to close to a structure or going out your boundaries we offer a stump grinding service were we grind the stump down to just below the surface area and out of sight

Sheds & Bases
for all types of garden buildings
Here at L.R.I we offer a supply and construct service for all types of garden buildings from
6 x 4 Overlap
10 x 10 Workshop
Metal Sheds
Summer Houses
Log Cabins
We also do the ground works to from laying a path way and the shed bases to laying water pipes and electric cables bringing in a fully qualified and insured electrician to connect the electrics

We've got over 10 years experience building driveways, we supply and install a variety including:
Resin
Tarmac
Concrete
Block Paving
Gravel
From a full re-dsign to repairs we cover all aspects of driveways using the best quality materials available the start of a full driveway installation starts with the foundations and drainage and following the correct legal legislation for example its against the law to connect the drainage to existing drainage of the property so we install water soak away cells to take the surface water from your new driveway Another legal requirement is that the finish level of your new driveway or paths should be 150mm below the damp course of you property. Here at L.R.I Landscaping And Civils we pride ourselves on customer satisfaction and our expertise, experience, and workmanship
A quick break down of what happens on a full drive installation
We arrive and start to dig out and remove all waste which is recycled where ever possible to achieve sending nothing to landfill the next step to set the edging which will give the shape to your drive then lay MOT type one stone to the correct level and compact accordingly then on to setting the drainage out and digging a soak away for the surface water to soak in to then comes the finish level being the one of the different installations we offer be it concrete, tarmac,resin, block paving and gravel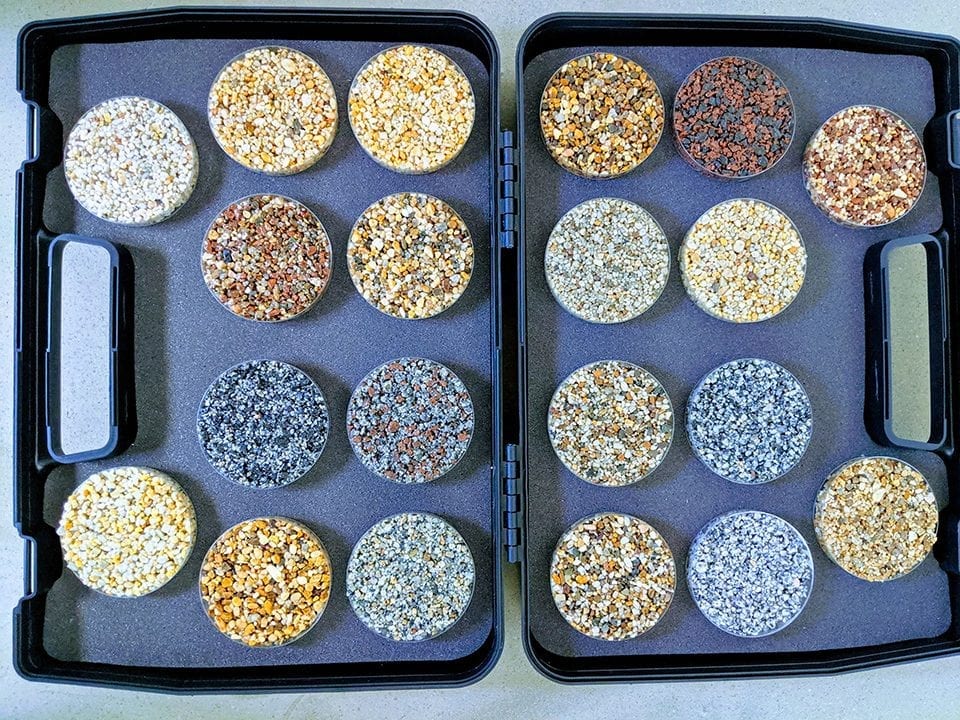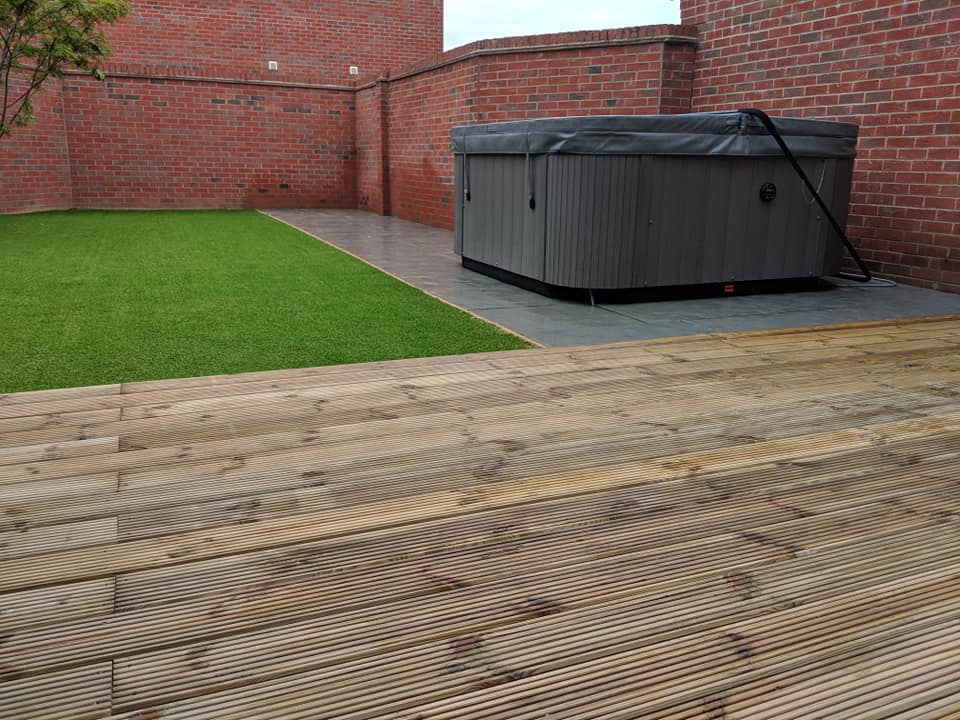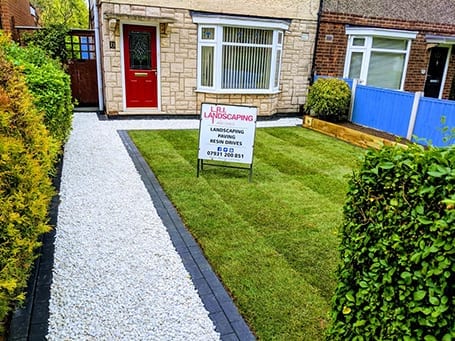 Great Customer Support
We pride ourselves on our professionalism and service. All our clients have direct line numbers to the project manager and we are in constant communication throughout the project.
Quality Craftsmanship
We take great care in ensuring the high quality of our build. We use only the finest materials from reputable suppliers to make sure your garden and project looks good for years to come.
Full Design Consultation
It is your dream garden that we aim to provide, we work closely with you to help your dream become a reality.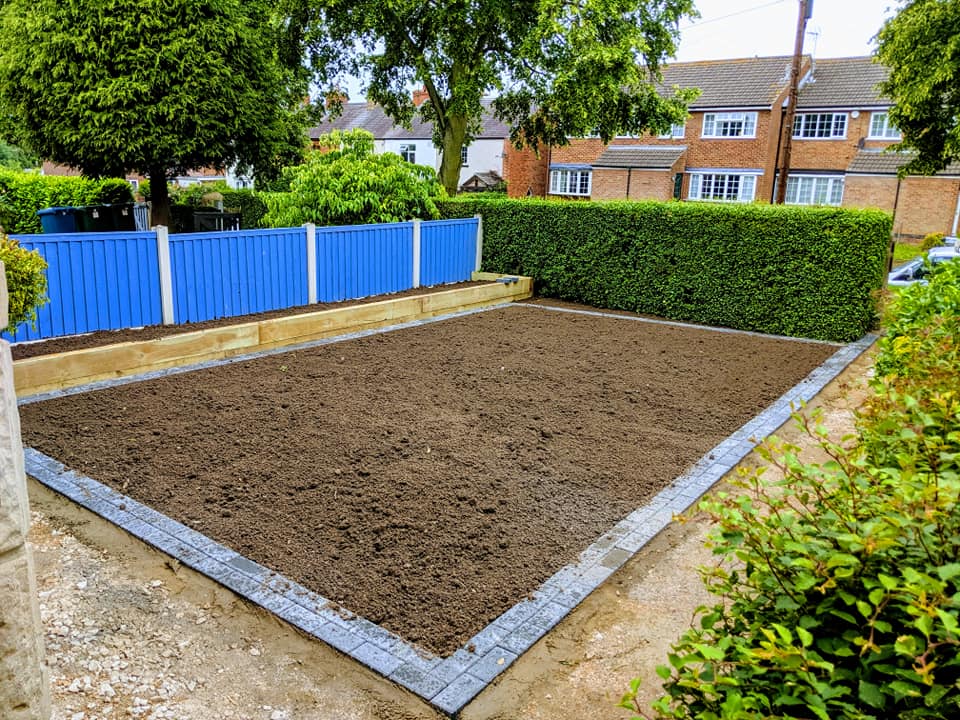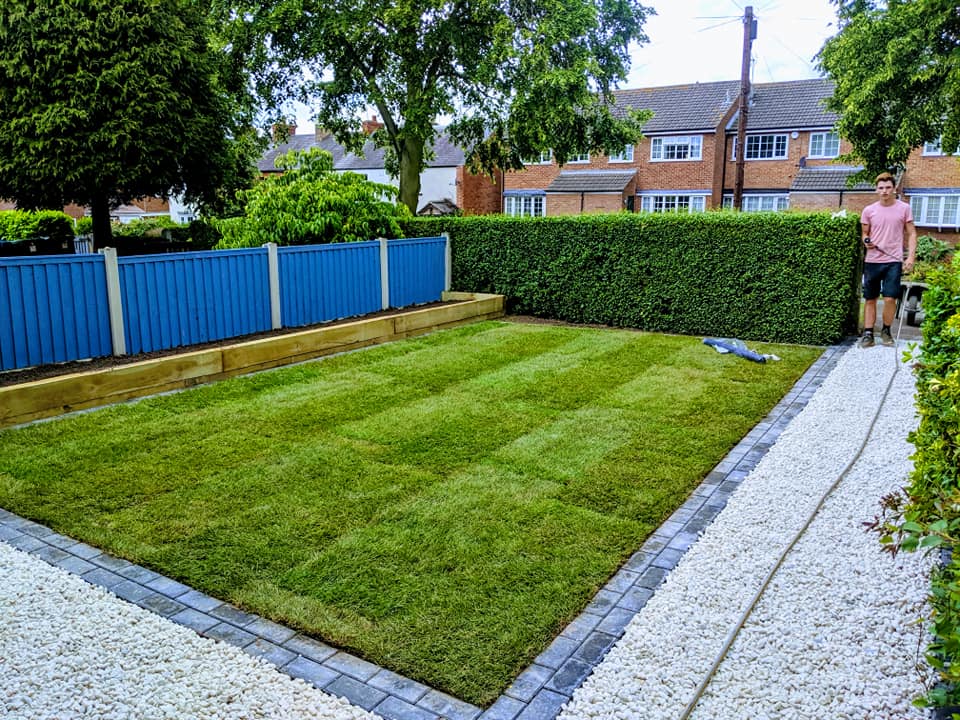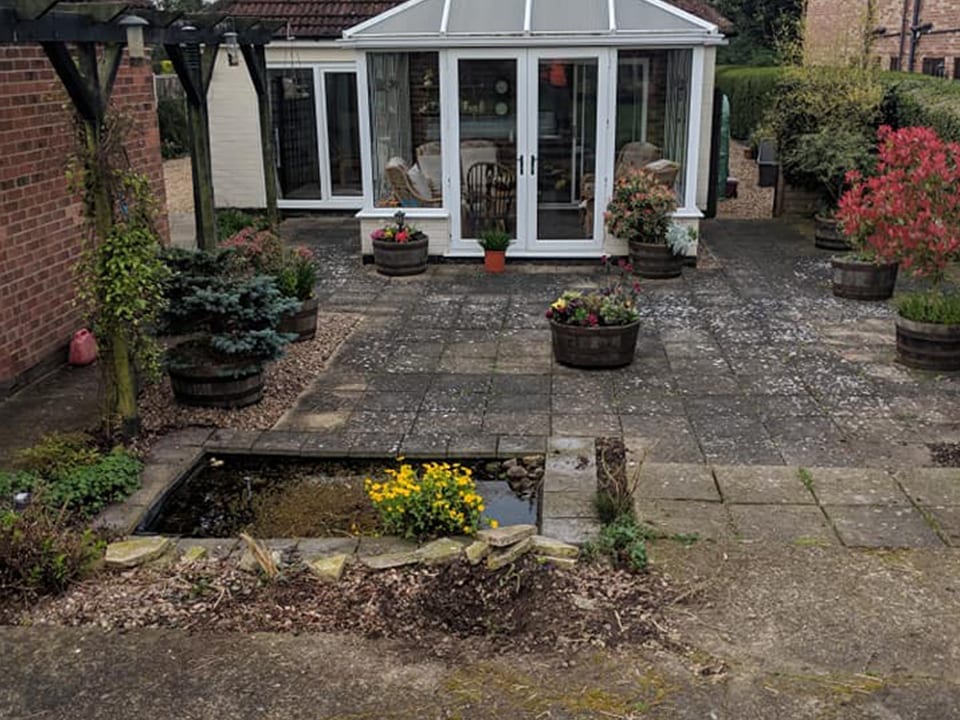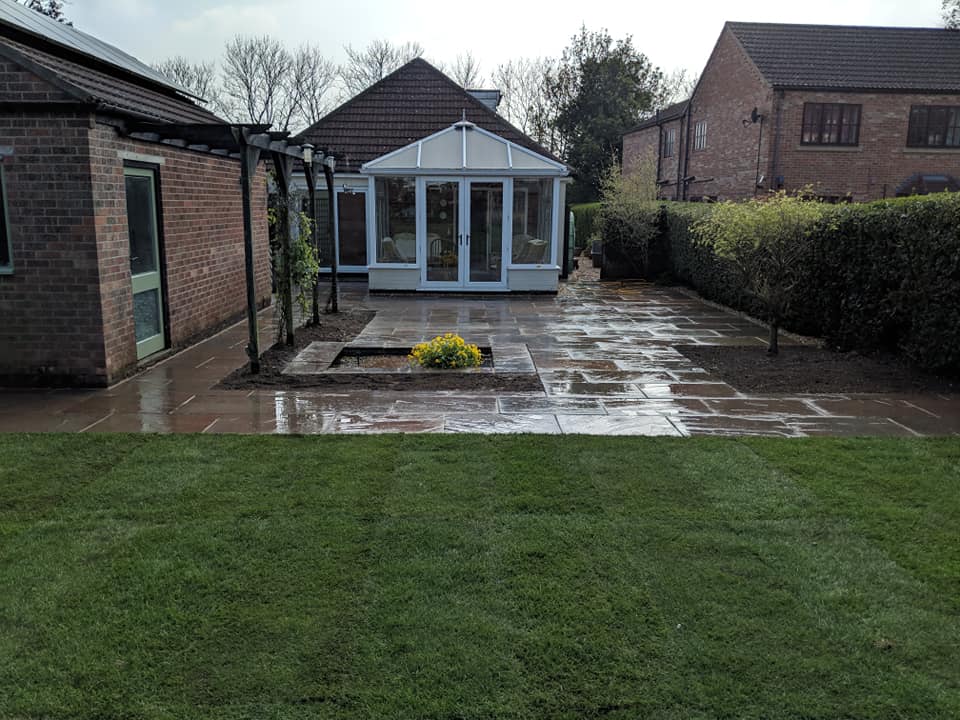 How it works with L.R.I Landscaping And Civils
You contact us we arrange to visit to offer free advice, design and a quote once you've reviewed the advice and quotes and provide feedback we provide a revised quote we agree a start date (give a rough time scale weather dependent) and complete the work to the highest standard.
Why Should You Choose A Resin Bound Driveway?
The look and feel of your home is so personal and unique to your individual taste, this can often be spoiled with the limited range of materials normally available for your driveway.
With our diverse range of resin bound aggregates we can create you a driveway that not only will last you for years to come, but is also as unique as you and will showcase and enhance the look of your property like no other solution.
Unlike traditional paving slabs, or brickwork our resin lends itself to original designs, with a myriad of interchangeable colours and feels. Our surfaces are soft to the touch, gentle on bar feet and permeable to allow residue such as excess water to soak through removing any dangerous puddles or unsightly dips.
The resin perfectly replicates the look of gravel driveways without the loose stones, no more stones in the tyres or shoes.And as it is a flexible surface material, it is resistant to cracking and warpage from environmental factors.
As a result, a resin-bound surface is more durable and requires less maintenance – it needs to be swept or power washed at least twice a year, to avoid the buildup of detritus and prevent the growth of moss or algae.
Resin bound paving can last for more than 25 years with proper care and maintenance.
Resin Aggregate Colour Chart

100% Faith in Simon and his team. Very reliable and kept us informed during the project and has done a fantastic job. We are so pleased with the end result including new paving, new decking and new artificial grass. Quality workmanship. Can't fault, and can't recommend high enough
– Louisa32700

After being left in the lurch by someone who had promised to complete our garden for us, we were slightly reserved about hiring someone to complete the work again. The guys at L.R.I. Landscaping and Civils made us feel so comfortable in knowing that the job would be completed quickly, efficiently and to a high level. I would recommend this service over and over again. We are so pleased with our lovely garden, the turf has taken really well and looks beautiful, and the care taken to perfect the levelling, edging and overall appearance is second to none. Weill definitely be using again for any future work we need. Thank you !!!!

Simon and his team did a fantastic job. They were polite and incredibly hard working. They re-landscaped the garden and patio, We are very pleased with the end result and would not hesitate to recommend them. Excellent job. Thanks again Simon.

Simon was the most hard working man I've met, he and his partner did a fantastic job. I would definitely have them back again, they carried out everything I asked for. Great lads, great job. They will be highly recommended by me to anyone who needs gardening work done. Thanks Lads.